Yazaki Group is one of the world's leading manufacturers of vehicle meters.
Yazaki Group product that is most closely related to you may be a vehicle meter. Yazaki Group's meters are used in a variety of vehicles around the world, including domestic cars, and are familiar to drivers around the world. Meters are the interface between people and cars. Not only is the display easy to see and understand, but it is also highly designed to provide safety and peace of mind for the driver and to further enhance the enjoyment of driving.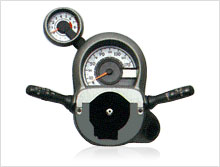 The meter tilts (up and down) with the steering, providing solid visibility for drivers of all shapes.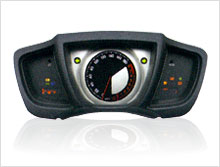 Speedometer and tachometer guides are coaxially arranged to display speed and rotational frequency on the same circle. Enhances visibility and creates a sporty feel.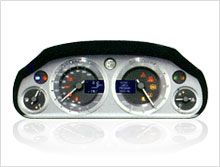 Meter with Organic EL Panel
The world's first OLED display is used for the information display. Brilliant display with high contrast enhances luxury and visibility.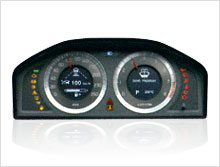 Multi-display in the center of the speedometer and tachometer. Excellent visibility is ensured by the pointer eliminating the center axis.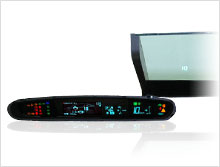 Meter and Head-Up Display
The display reflects important information such as speed and ECO indication on the windshield. It minimizes the sight line movement of the driver and encourages safe driving.