Information and Communication Equipment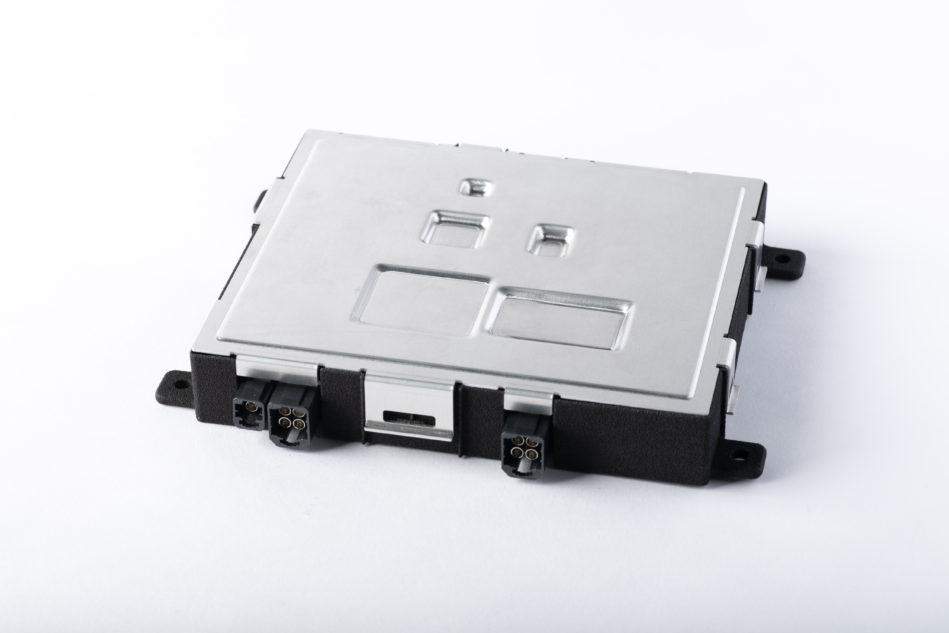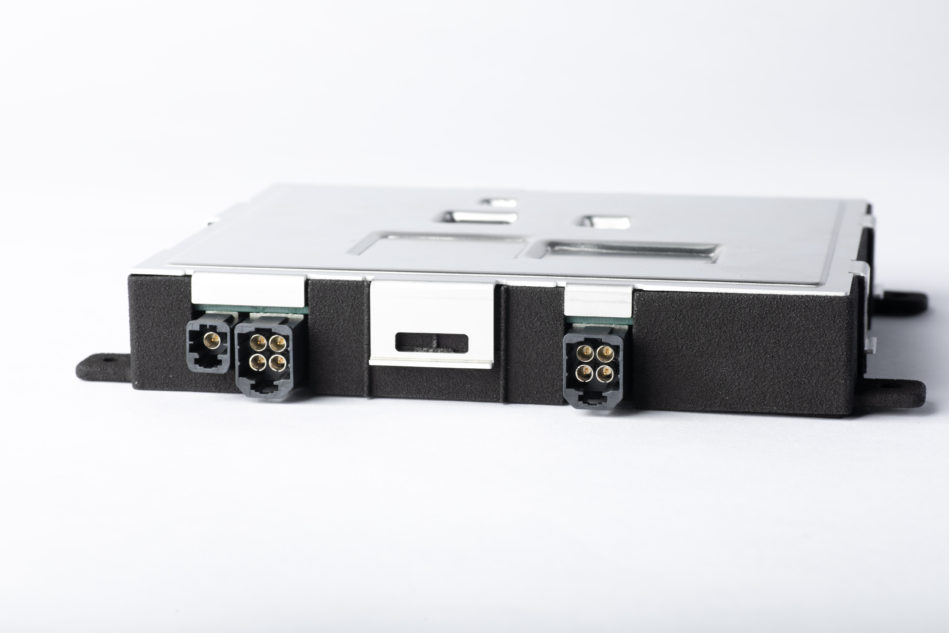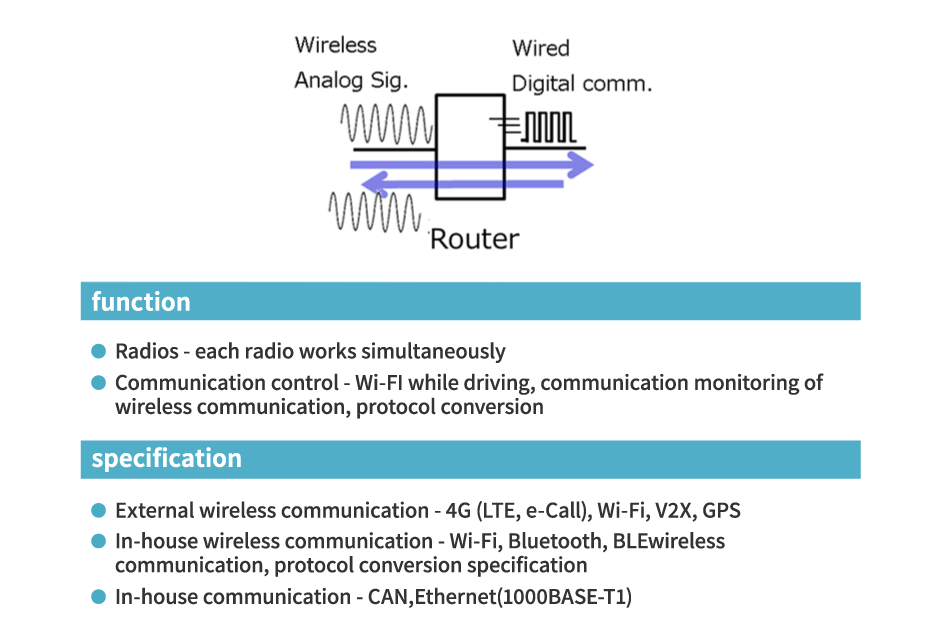 Out-of-vehicle wireless communication, in-vehicle wireless communication, and in-vehicle Ethernet
Features
Using Wi-Fi while Driving
Equipped with wireless communication functions (TEL, V2X (DSRC), GPS, Wi-Fi, Bluetooth, BLE)
Built-in virtual network (SDN) capability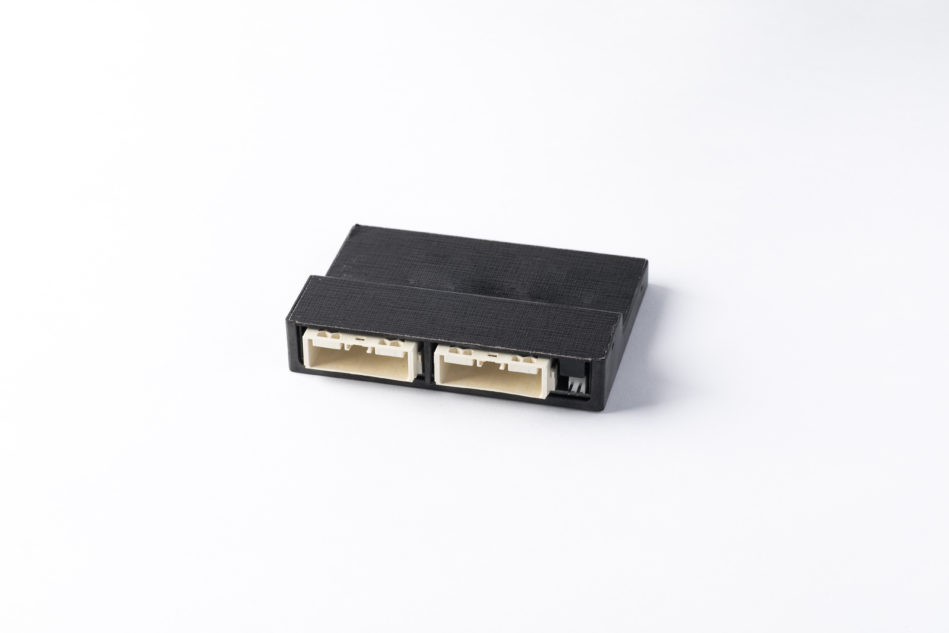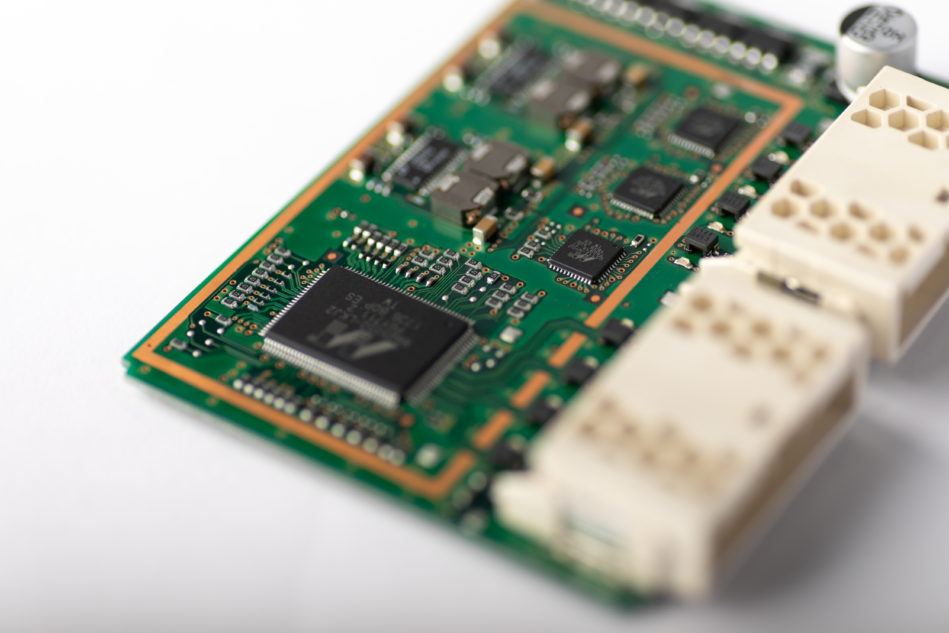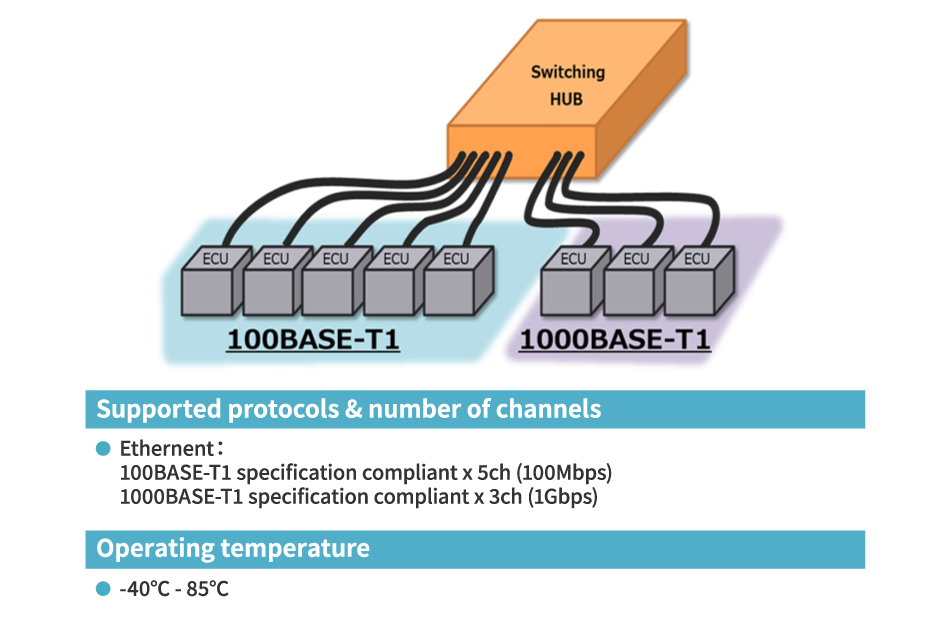 Transfers data between in-vehicle Ethernet devices.
Features
Small base design with good vehicle-mountability
Small in-vehicle Ethernet connector (4 ports/piece)
Data transfer compatible with 100BASE-T1 and 1000BASE-T1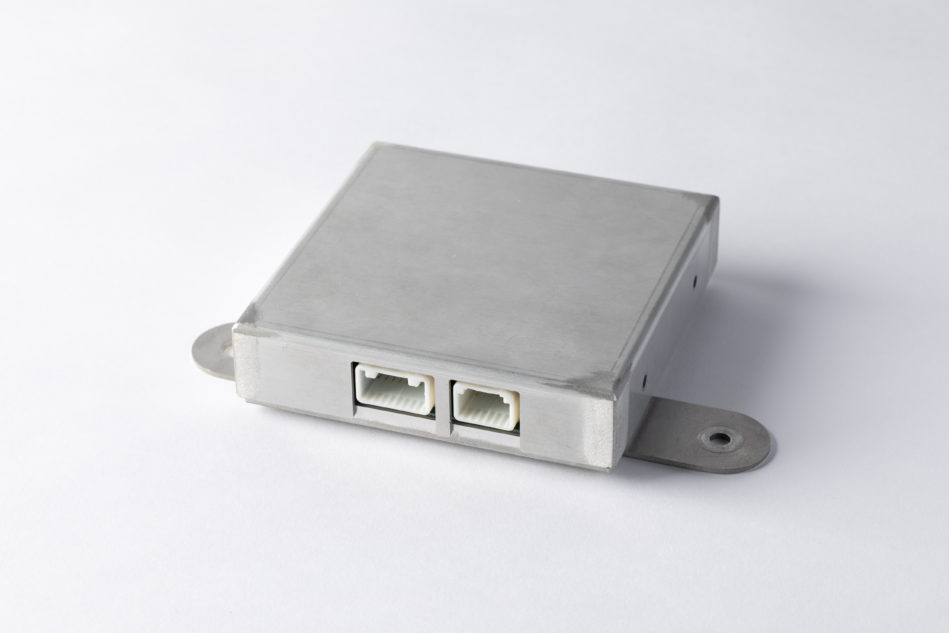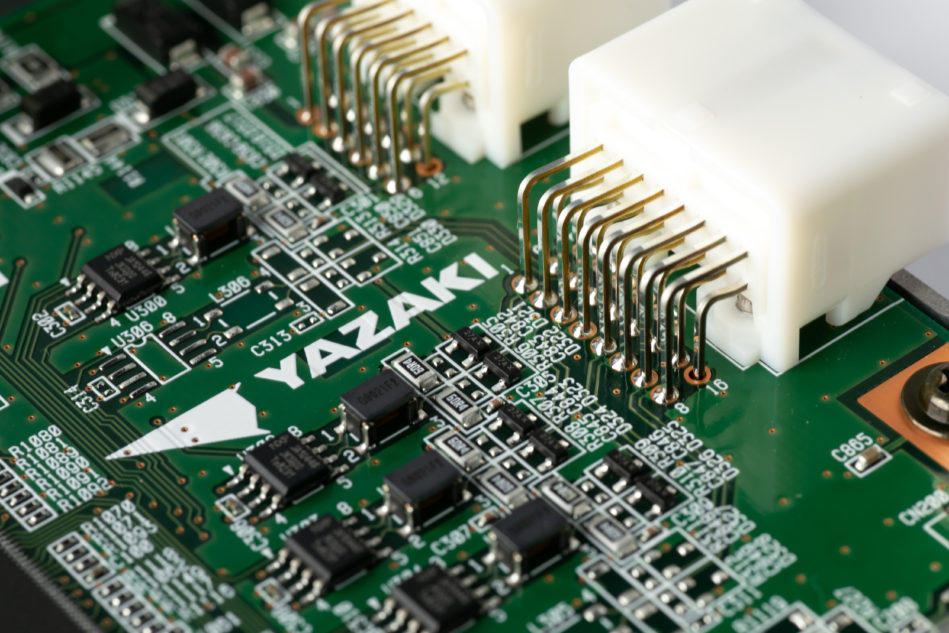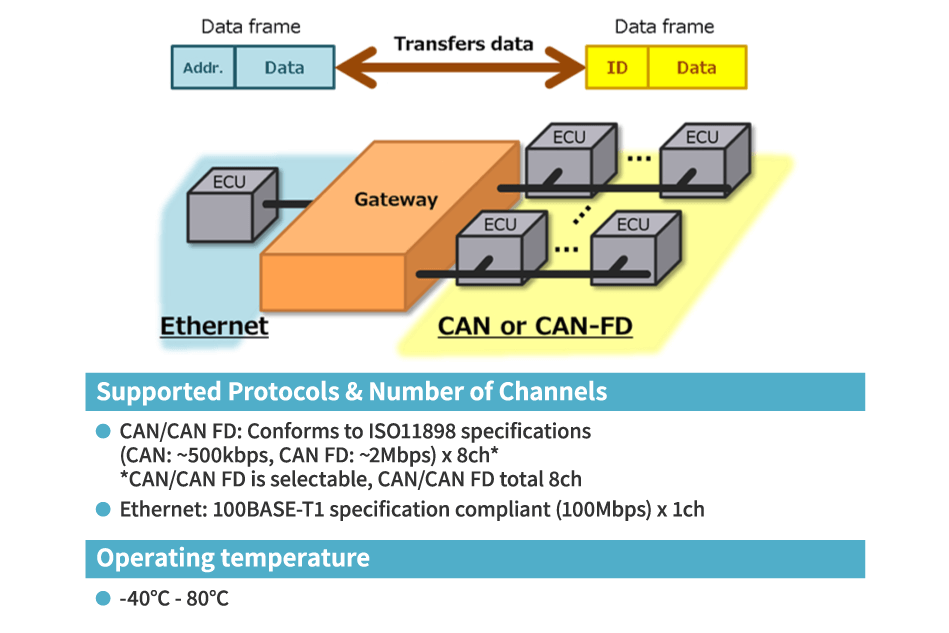 Transfer data between different communication protocols efficiently
Features
Data transfer that supports CAN (500 kbps), CANFD (2 Mbps) and Ethernet (100 Mbps)
Data transfer with priority in mind is possible.
Support security features such as message authentication is possible.
※ Flexible information transfer function in combination with switching hubs can be provided.
Information and Communication Connector Cable
Optical connector with narrow focus lens with low light loss
Providing stable, high-speed (1Gbps) communication even in poor conditions with noise around motors and batteries
Features
Aspherical shape of lens in optical connector reduces optical loss between optical connectors and optical fibers.
50% smaller than previous models of optical connectors
Contributing to improved noise resistance through optical communication CISPR 25 Class 5 compatible
Use of optical fiber contributes to weight reduction up to 75%
Complies with IEEE802.3bv standard
Maximum communication distance: 40 m
Operating temperature range: -40 degrees C to 105 degrees C