A rice paddy of Arrow Warm Oita (2015)

Centennial Shochu Project
The Yazaki Centennial "Shochu" Project, a commemoration of Yazaki's 75th Anniversary
Yazaki employees took on the challenge of growing rice and producing rice shochu in Saiki City, Oita Prefecture.
October 17, 2015
Yazaki Centennial "Shochu" Project session 3: Rice harvesting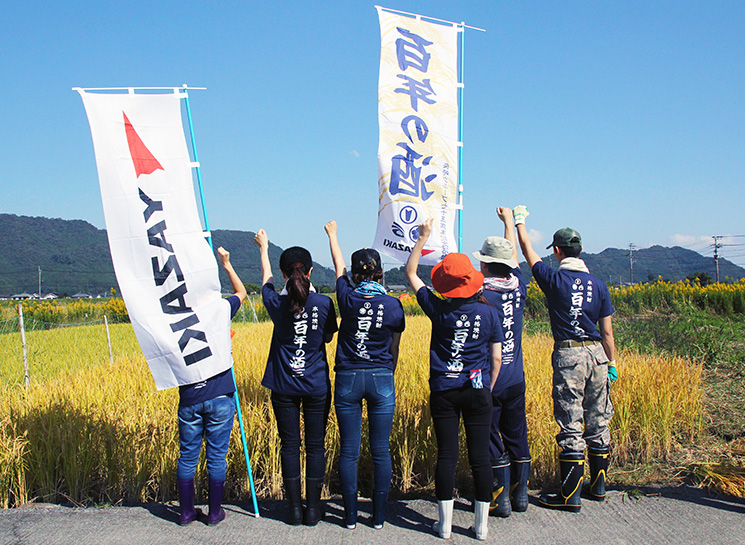 Harvesting under a cloudless sky
The third session of the Yazaki Centennial "Shochu" Project took place in Saiki City, Oita Prefecture on October 17. It was the second harvest, following the one on October 10.
Like the previous time, the harvest was conducted by six volunteers under the guidance of personnel from Arrow Farms Oita. Averaging 31.5 years of age, these young volunteers for the third activity mastered the harvesting process in about thirty minutes, and they had the entire scheduled area completed by noon.
The volunteers spent the afternoon tying together the cut rice plants. This is a difficult task, as the straw will fall apart if it is bound too loosely and the tying straw will snap if it is tied too tightly. However, these were Yazaki people. Once they had mastered the technique of securing strength by twisting the stalks like twisted wire, they completed the task in no time. The entire two-week harvesting process was now done.
The following day, the volunteers picked up trash in the Shiroyama area of Saiki City. This ended up becoming a large-scale cleanup operation of over twenty people when the volunteers were joined by their colleagues at Oita Parts.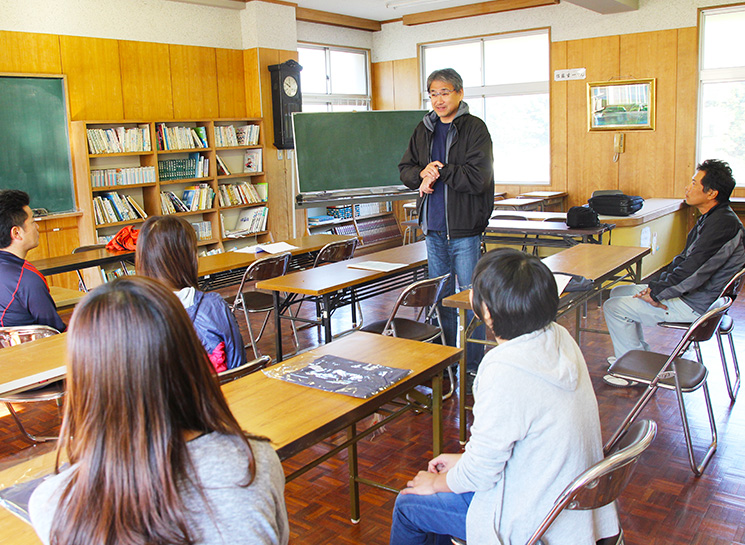 Volunteers attending a lecture at Arrow Farm Oita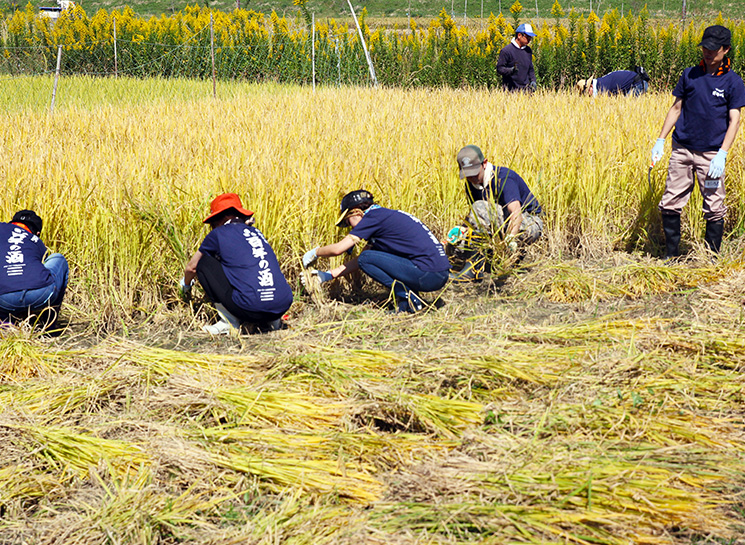 Carefully harvesting rice by hand, without machinery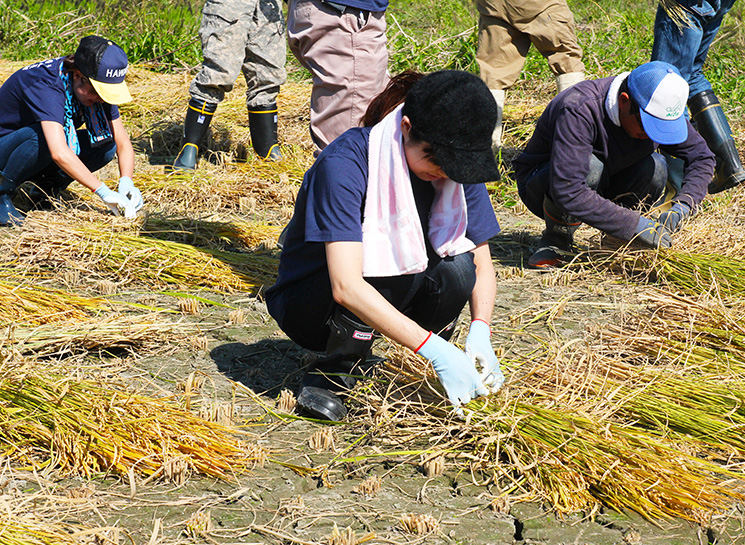 Tying the cut rice with straw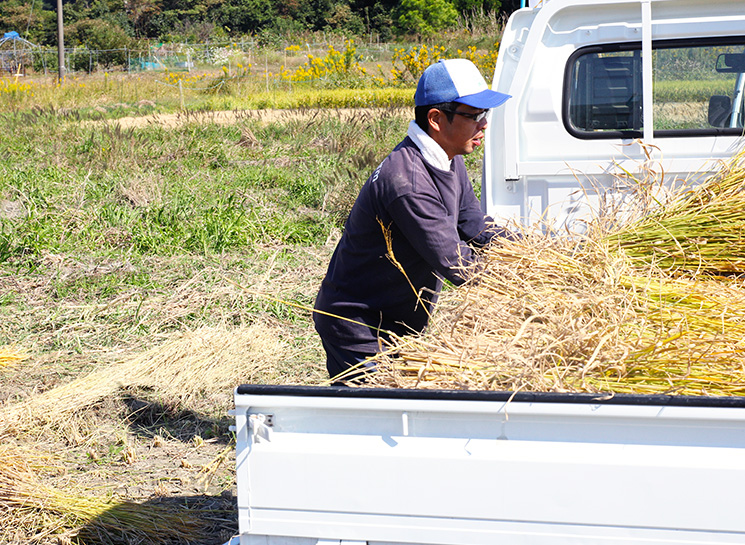 Carrying the bound rice to a truck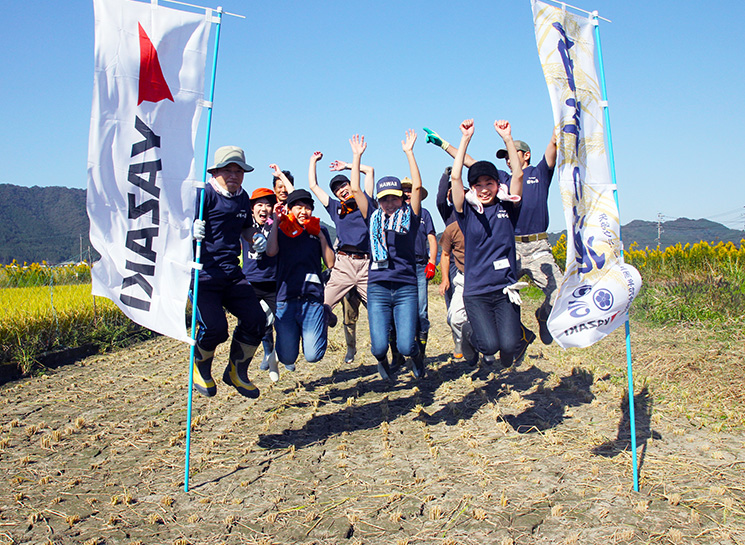 The end of the harvest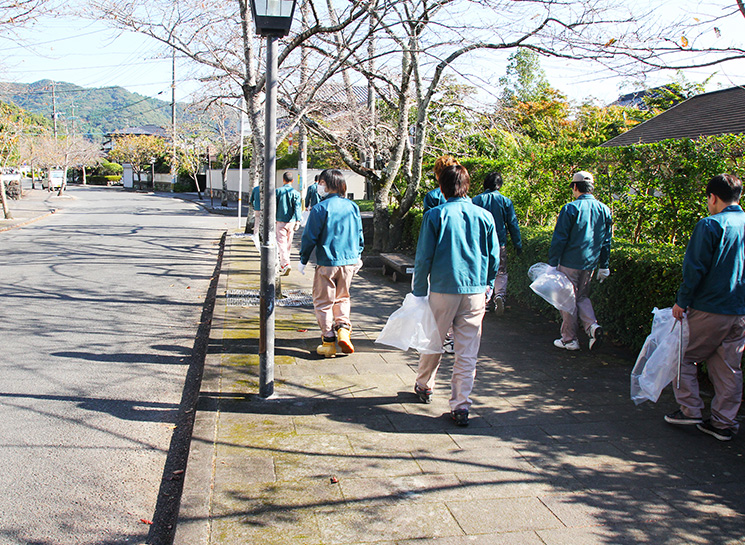 Cleanup in the Shiroyama area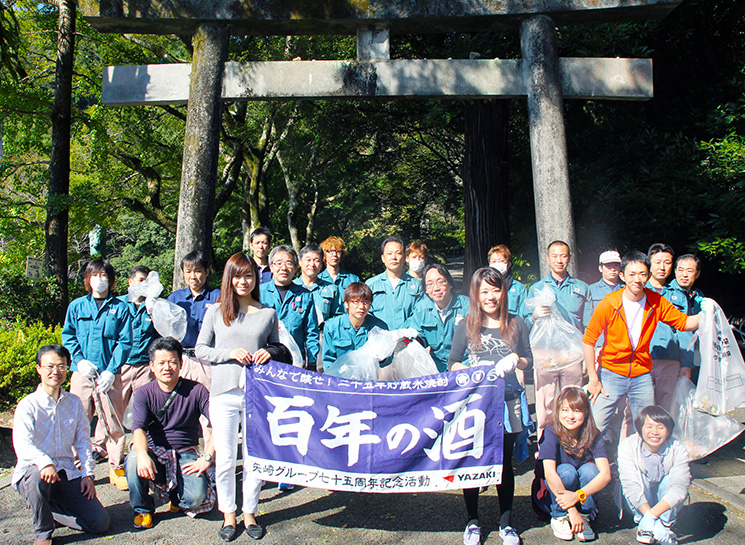 Commemorative photo with members from Oita Parts