A rice paddy of Arrow Warm Oita (2015)

Centennial Shochu Project
The Yazaki Centennial "Shochu" Project, a commemoration of Yazaki's 75th Anniversary
Yazaki employees took on the challenge of growing rice and producing rice shochu in Saiki City, Oita Prefecture.
March 19, 2016
Yazaki Centennial Shochu Project session 6: Bottling 2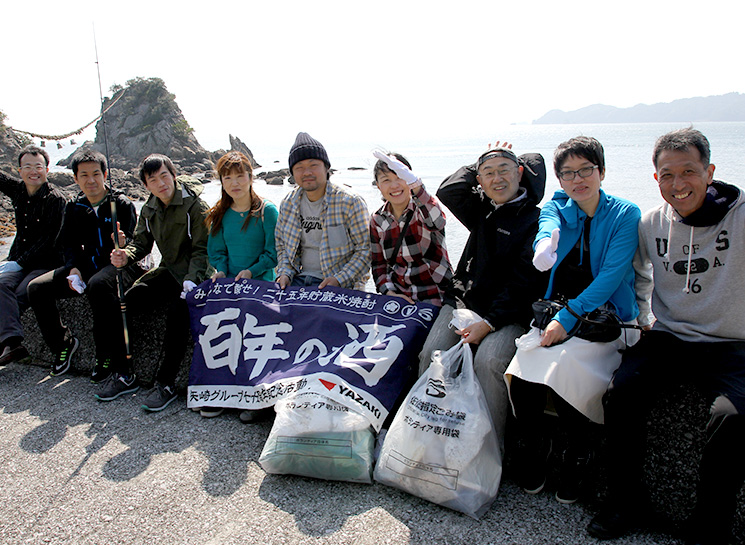 Making "community ties" a main ingredient
The Yazaki Centennial "Shochu" Project was an undertaking Yazaki executed to commemorate its 75th Anniversary. It was carried out with local residents, the local government, shochu makers and employees of Oita Parts and Arrow Farms Oita. On March 19, the final eight volunteers gathered in Saiki City, Oita Prefecture, to bottle shochu that will be stored for 25 years.
The volunteers were assigned to four processes: washing, capping, drying, and crating. Handling each bottle with care, under the direction of personnel from the shochu maker, they bottled the shochu together with the passionate and dedicated local residents, who, along with the volunteers, had helped in the rice planting, harvesting, and preparation, thus bringing the project to a successful end. The next day, March 20, they collected trash in Saiki's Kamiura area as a demonstration of gratitude for the city's kindness.
The bottled "junmai" shochu will be matured for 25 years and opened when Yazaki celebrates its 100th Anniversary. Like shochu left to mature for many years, we too want to evolve and grow toward a magnificent 100th Anniversary.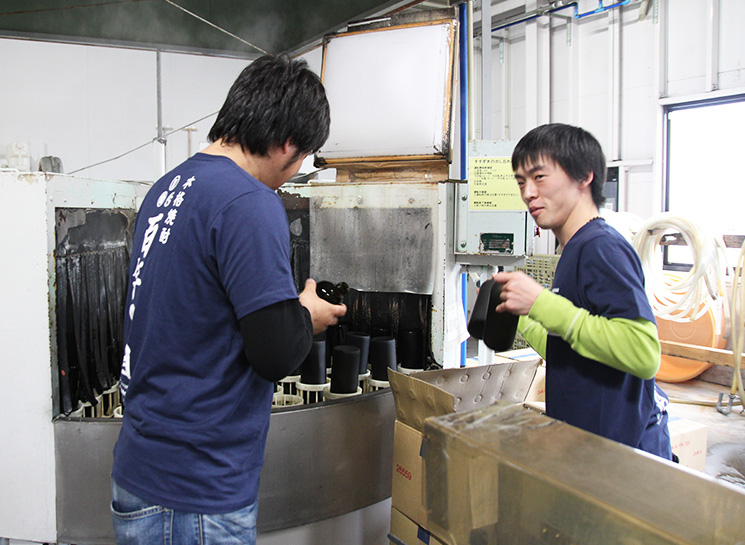 Setting bottles in the washer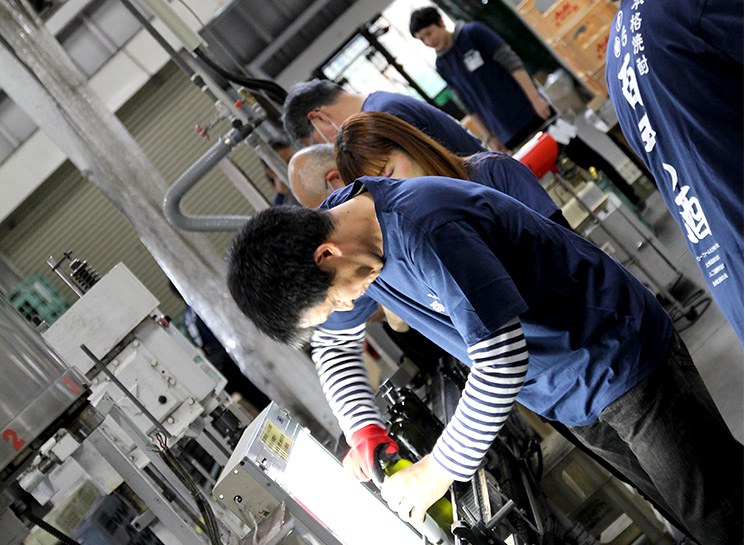 The bottles are capped by hand.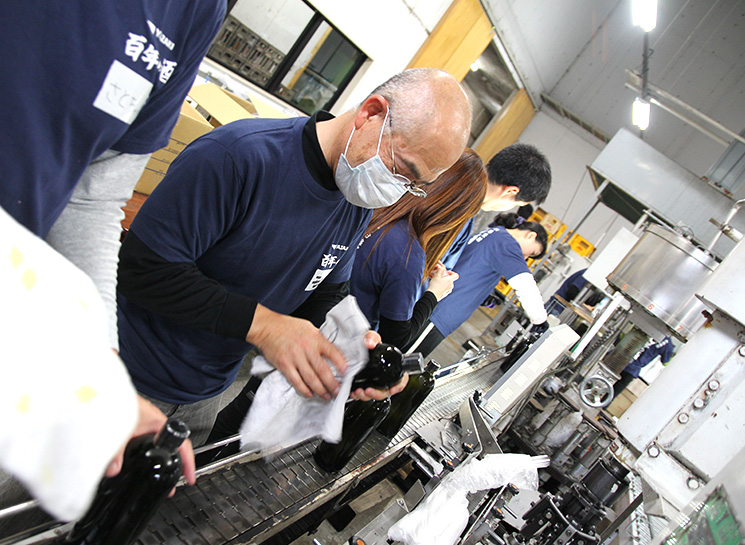 The bottles are wiped down carefully, one by one, to make labeling easier.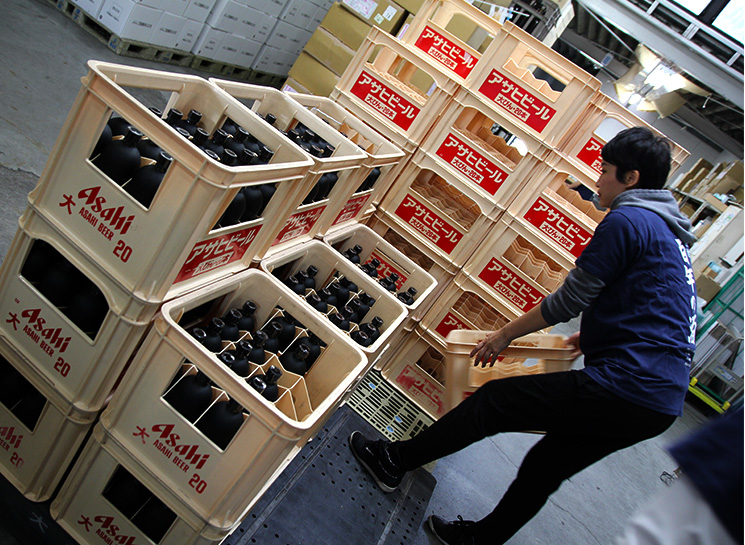 After labeling, the bottles are packed into storage cases.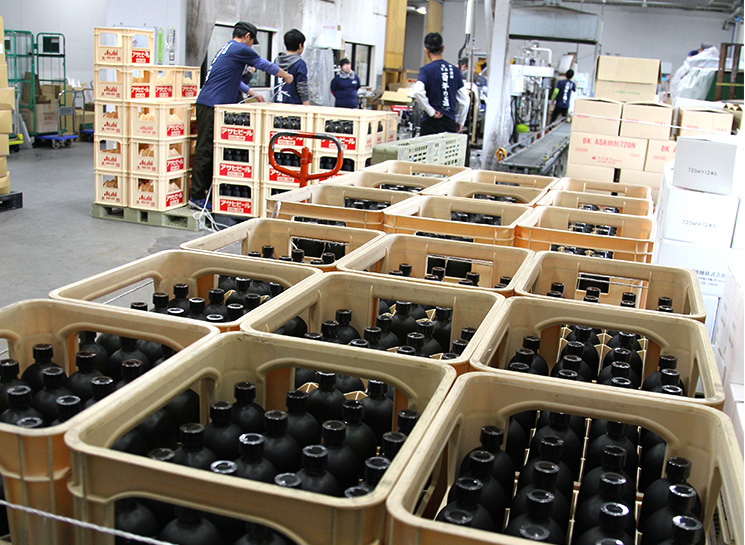 The cases' tops and sides are wrapped in cardboard and sheeting to block out light during the 25-year maturation process.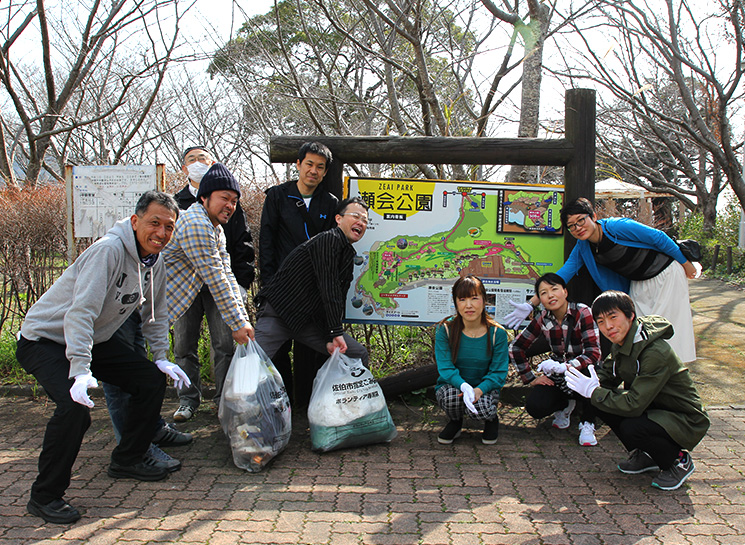 Picking up trash in the area between the Kamiura Tenkai observatory and Zeai swimming beach.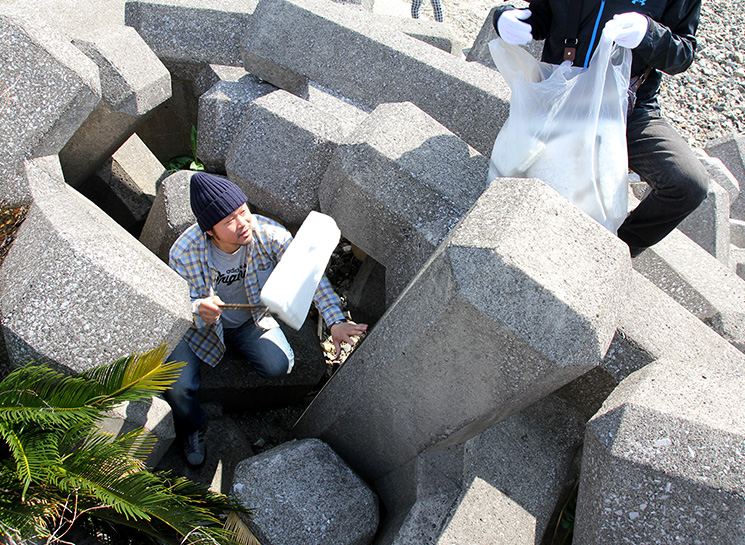 A large amount of trash washed up at Futamigaura due to the rain of two days before.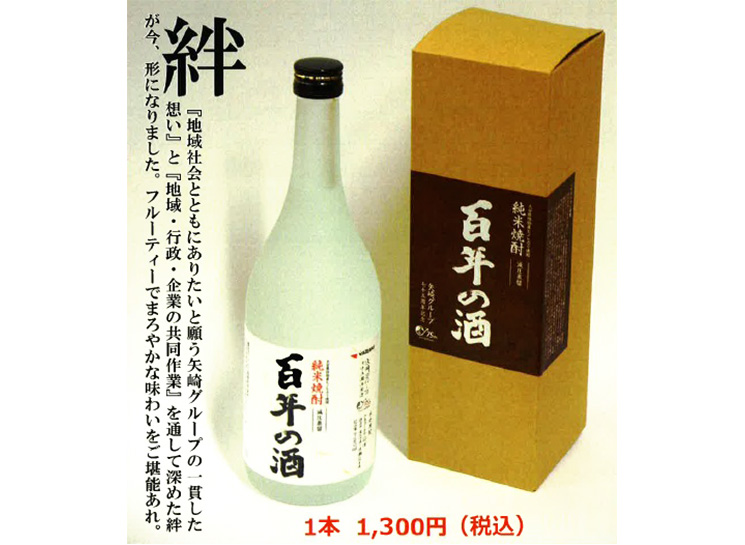 "Centennial Shochu" is available for purchase from A Life Yazaki. Give it to friends and colleagues who are serious shochu lovers or to customers as a token of gratitude.