Introducing Our Commemorative Magazine: Celebrating a Milestone Achievement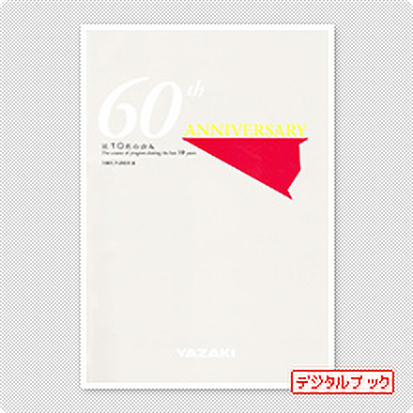 Published: July 2002 | Pages: 56
CONTENTS
Biotope garden dialogue
YAZAKI contributes to society.
YAZAKI's technology to connect the world
YAZAKI trains up people.
History of 50 years
History of the last 10 years
Key Products
Sales and Number of Employees
YAZAKI's Globalization
Published: September 1991 | Pages: 152
CONTENTS
Column Aro mark story
Chapter I World
Column: History told by New Year's cards
Chapter II History
Column
・YAZAKI'S another face★
・Eternal bronze statue
Chapter III Current
Column
・It's not just plain, YAZAKI advertising.★
・YAZAKI has tackled environmental problems at its early phase.
Chapter IV People and Dreams
Column Goods
Chapter V Future
Materials
※ About browsing digital books
If you can't browse digital books, switch your browser to the latest version, such as Microsoft Edge, Google Chrome, or Firefox.